Beth Shapeero
+
Fraser Taylor
Two-Step is a collaborative project between two Glasgow based artists: Beth Shapeero and Fraser Taylor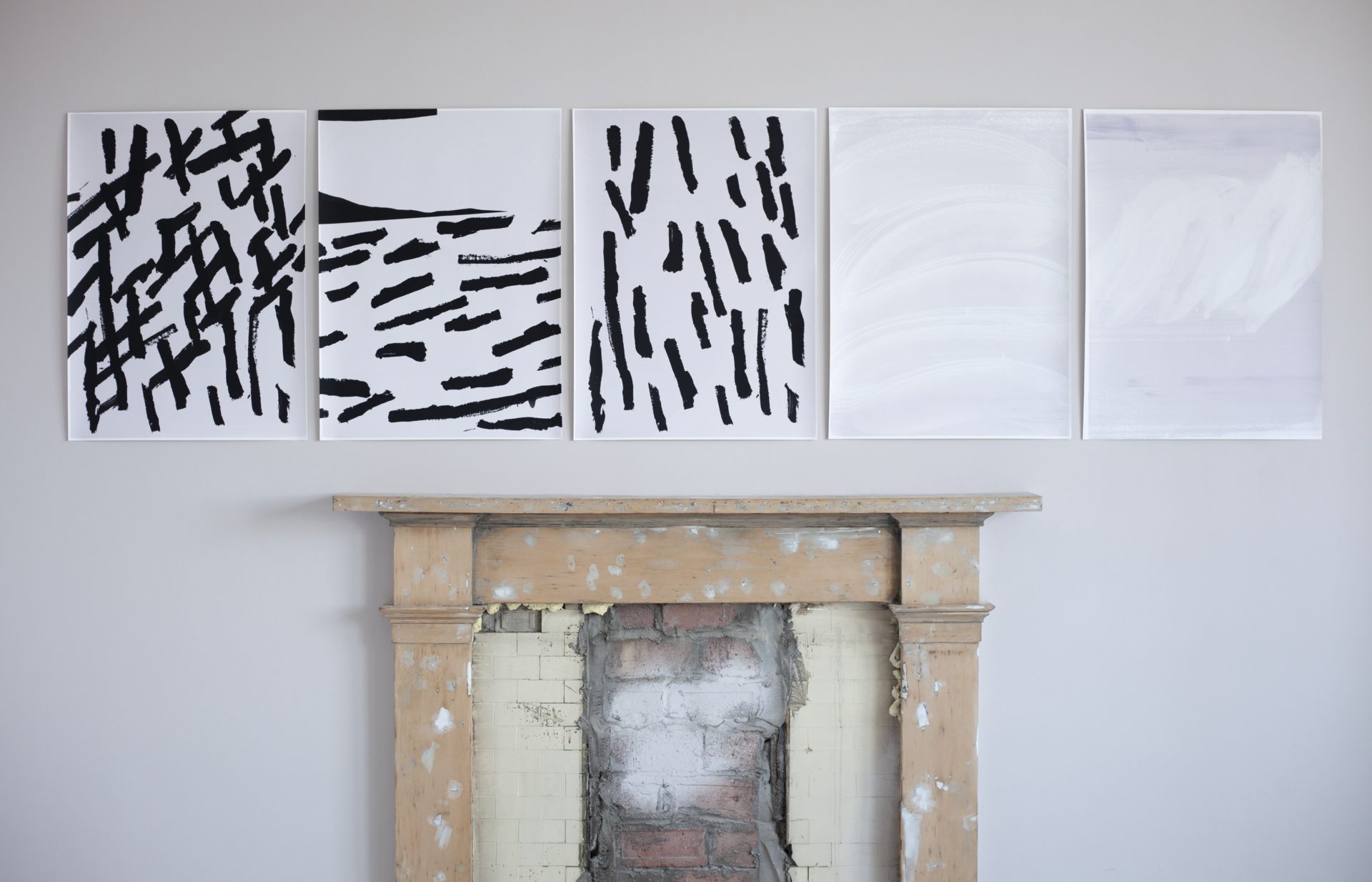 Beth
Shapeero
+
Fraser
Taylor
Beth Shapeero and Fraser Taylor have been painting, drawing and printmaking together since 2018 as part of their collaborative project Two-Step.
Both living and working in Glasgow, they were drawn to one another's work after noticing a distinctly shared aesthetic and process.
Since meeting they have produced 100's of monotypes, a number of ambitious installations and undertaken postal collaborations during COVID-19 lockdown periods – a way of connecting throughout the disruption. The collaboration has become an important part of their creative practices and continues to grow.
Beth is an emerging artist from Nottingham who has lived and worked in Glasgow since 2011. Beth graduated her BA in Fine Art (Hons) at Nottingham Trent University in 2008 before relocating to Glasgow for the M.Litt in Fine Art Practice in 2011.
Fraser, originally from Glasgow, is an established artist and has spent a significant part of his career working in Chicago where he was a faculty member at the School of the Art Institute of Chicago. Fraser graduated from GSA in 1981 with a BA in Printed Textiles and an MA in 1983 from the RCA in London. He returned to live and work in Glasgow in 2017.
www.bethshapeero.com
www.haxtonstudio.com